---
If you receive an email from LikeCoin Newsletter last week, that's us! We finally got a chance to go through the mountain of name cards. I apologize if you haven't heard from us earlier and we want to do a better job this year.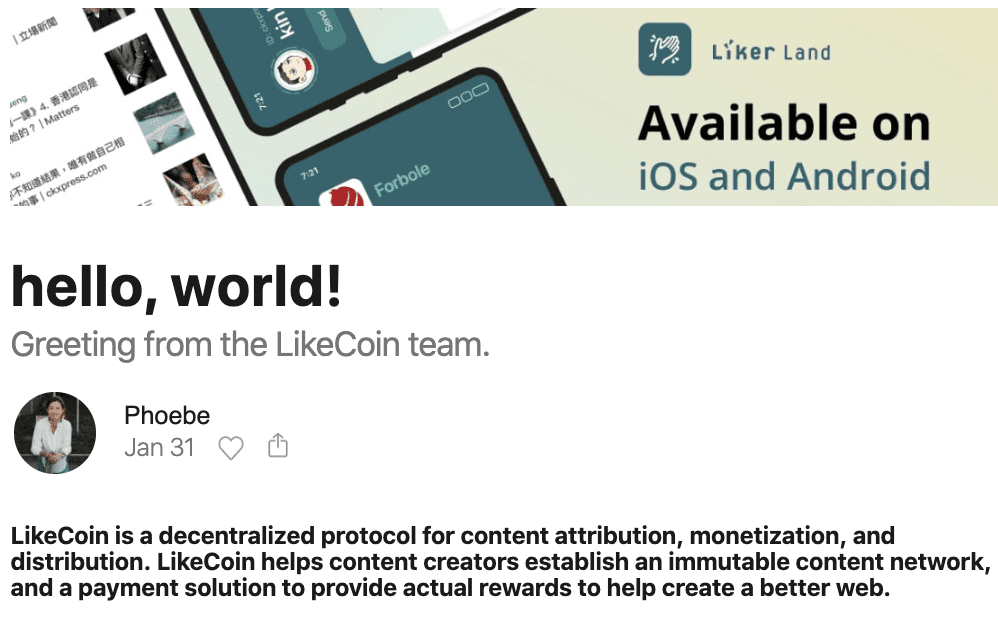 In the past two years, besides product development, one of our major efforts is to continuously grow the LikeCoin community. We understand that without any of you, we couldn't make it today. From 2017 to 2020, we have accumulated 40,000+ Likers, 5000+ creators and 160,000+ content on our platform. Thank YOU.
But we cannot settle for this. With the successful launch of LikeCoin chain towards the end of 2019, we know it's time to reach a broader audience this year. As mentioned in today's community meeting, we officially kicked off our English newsletter on Substack. It will mainly cover topics about our blockchain development, token news, technology, and serves as a reminder on important LikeCoin updates.
Subscribe for the LikeCoin latest news and product updates straight to your inbox.