LikeCoin chain proposal #1 passed
---
LikeCoin chain proposal #1 passed with 78.63% of the online voting power voted, thereby relaxing validator requirements to transform LikeCoin chain to a permissionless, BPoS mechanism.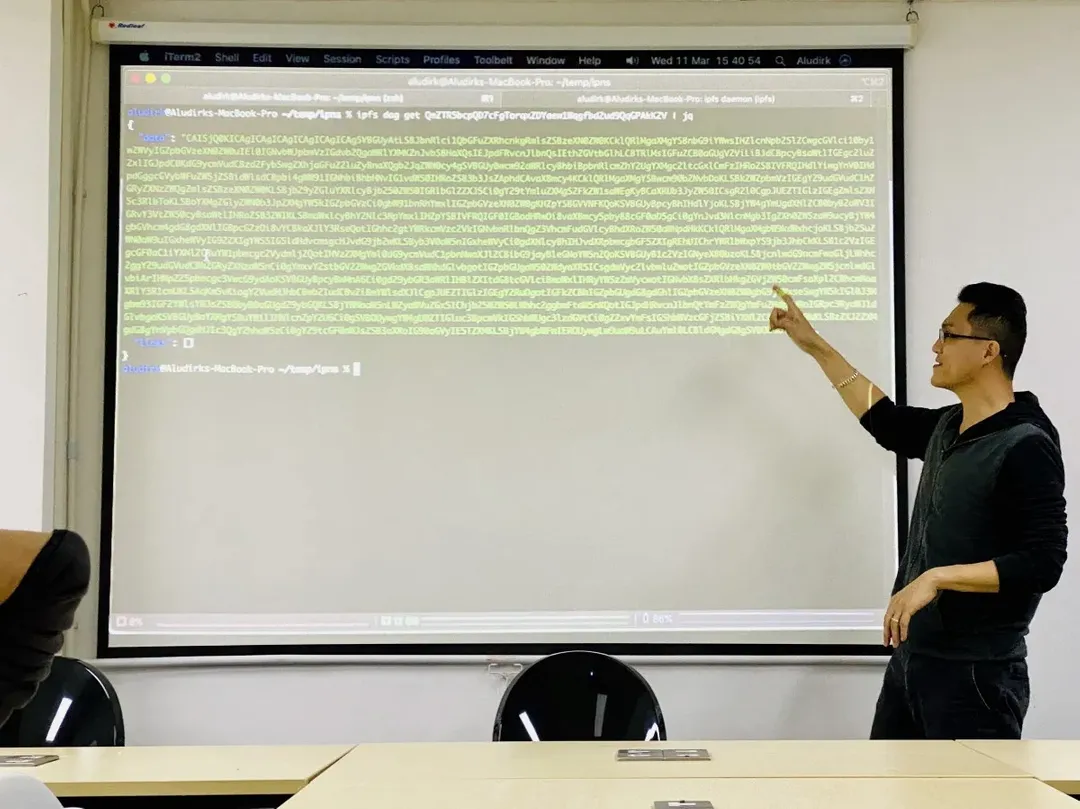 Welcome to join our next meeting
Attendees
Chung, Michael, William, Tat, Edmond, Phoebe, Joshkiu, Aludirk, Kin
Agenda
---
Chung (Blockchain Developer)
LikeCoin chain stats on 2020.03.16 (vs. last report on 2020.03.09)
Number of Addresses: 7,992 (+239)
Number of Transactions: 137,213 (+12,348)
Number of Delegated Tokens: ~253,150,000 LIKE (+10,000)
(Data and chart are logged here)
Previous week
This week
Continue upgrade Cosmos SDK version
Research on automatic upgrade mechanism
Minting mechanism by recording Civic Liker records
Previous week
Deployed daily LikeCoin distribution and report delivery automation
Implemented monthly report for Civic Liker and writer
This week
Continue work on monthly report
Add poller to alert new Creators Funds transaction
Previous week
This week
Continue to work on web version payment and finish the first version for matters
Previous week
Updated the UI of follow toggle and bookmarks
Reverted the variant of last AB test and conducted another test on Civic Liker entry page specifically for desktop only
Cleared all review comments on supporting JSON QR Code on the app
Fixed email display layout for iOS Mail app
Made Authcore settings screen PR ready for review
This week
Will do a quick update on like.co
Will finish the share extension integration on Android
Will implement statistic screens on the app
Previous week
Designed most of the monthly report email
This week
Will finish up the monthly report email
Will pick up the Civic Liker registration funnel improvement and A/B
Aludirk (System Architect)
Previous week
This week
Work on ISCN specs, schema & IPLD
Statistics review
Civic Liker conversion rate resumed
— The first step (click register) conversion rate of Civic Liker registration have been dropping significantly since 24 Feb, but has resumed to normal last week after fixing the advertising strategy
—Lesson learnt: Ad as the funnel entrance should be considered
Index that had a horizontal growth
— Daily active likers : ~1000
— Daily registration: ~300 Liker ID
— Weekly new Civic Liker: 45
— LikeCoin button conversion rate: ~10%
Liker Land App
New Liker ID registration
Daily registration: 270 new IDs on average
Social Media Index
Twitter (diagram below): not bad. Performance per post is up, will keep the direction and move on in next 2 weeks.
Facebook: overall better than 28 days ago, but worse than 14 days ago
The bookstore promotion post is the best post we have published for driving up engagement, but it also suppressed the conversion rate of Civic Liker landing page. Need to visit the funnel flow for the ADs in future.
Previous week
Social Media Marketing
Fixed conversion funnel drop of Liker Land. Lesson learnt: should separate the design and goals of engagement campaign and sales conversion campaign.
A newsletter has been sent about the LikeCoin chain proposal status. Open/click: 32.3%/0.3% (cooled-down Likers) by mailchimp, 18%/0.4% (active Likers) by Intercom, average clicks on get-app, further readings, Big Dipper proposal page.
Fixed the source, medium, campaign name and content fields in most outreach for better tracking mainly on Google Analytics
Participated in the g0v hackathon, had some meaningful dialogues, will follow up with some volunteers
This week
Spot out key influencers with Liker ID, study their background and try to promote on their network if possible (or at least to serve them better)
Evaluate Crisp as an alternative of Intercom
Newsletter/Posts about Matters 1mil social fund campaign
Enhance tracking, FB ad
Drive an A/B test on the 2nd step of Liker Land funnel
Phoebe Poon (Business Development)
Drafted Forbole Interview article, wrap up details today
Drafted newsletter on LikeCoin chain proposal for today
Participle g0v online hackathon in reference for LikeCoin hackathon. Plan to draft a LikeCoin 'how to get involved' document
Posted a Matters article on joining the LikeCoin team
QE integration postponed to 21 March
Working on SIE fund proposal draft
Previous week
Posted an article on Liker Land governance for LikeCoin proposal lobbying — https://ckxpress.com/liker-land/
LikeCoin chain proposal #1 — as of now, 5 out of 7 validators have voted, all Yes.
So the proposal will most likely be passed within today. Shall encourage potential new validators to set up their nodes asap.
Feel extremely sorry for not having hedged our BTC & ETH in hand so that our runway significantly dropped after market down turn.
World Press Freedom Conference delayed to Oct.
Checked out a few office spaces, signed with the least expensive one and settled. Special thanks to The Loft for their kind discount.
Joined the meeting of flagselling.net to encourage community building DApp on LikeCoin chain
Participated in g0v online hackathon and started LikeCoin as a new 坑. About 25 people joined #likecoin channel on g0v Slack