Get a taste of the interchain wallet with LikeCoin
---
LikeCoin needs to be decentralized more and is being roasted occasionally; for example, LikeCoin is in custody by Liker Land. Regarding product strategy, I believe in the Liker Land team, as transferring or delegating LikeCoin with the Liker Land app is much easier. Moreover, there was no other choice of wallets before in the ecosystem. Therefore the only option was Liker Land.
Recently Cosmos was upgraded to IBC (If you need to know, check this out). To explain it briefly, it is an Inter-Blockchain Communication Protocol. To say it in another way, you can connect to another chain that supports the IBC protocol and generate LikeCoin tokens on that chain. But we are not going to talk about it further today.
We mentioned that LikeCoin could only be custody by Liker Land, but Keplr supports the IBC protocol (The 1st transaction is in here):
You can now manage your LikeCoin with the Keplr wallet.
Please follow the instructions below
Click and add to Chrome / Brave / Firefox
After installation click on Keplr icon and the registration screen appears (the above). Click and "Create new account"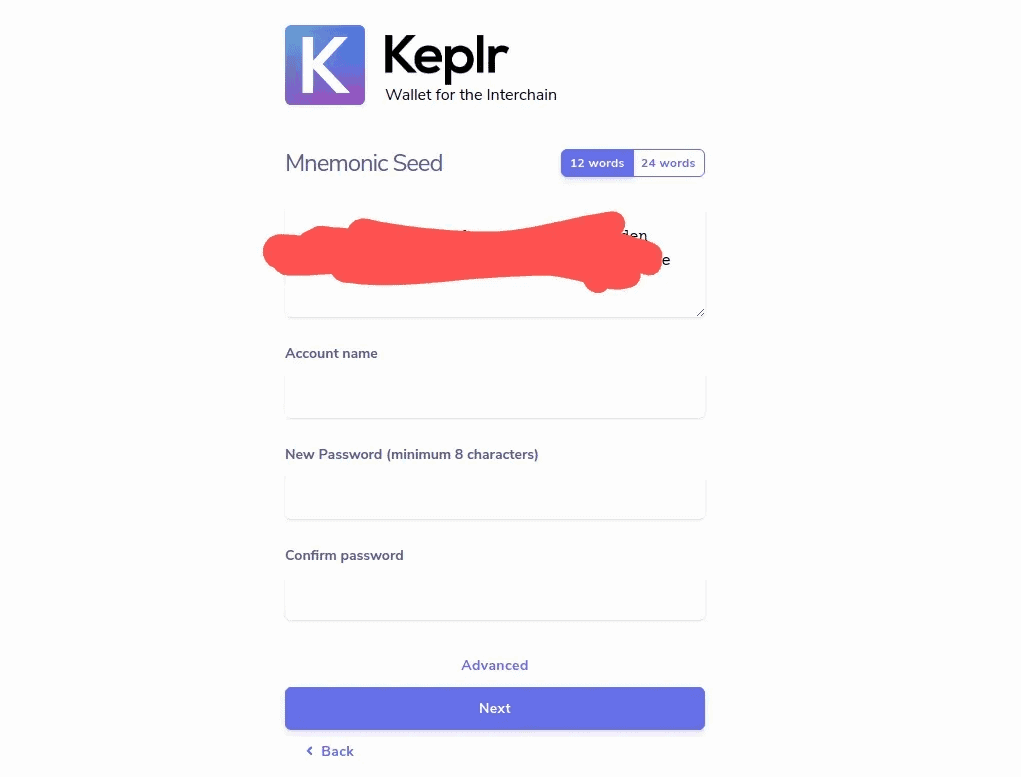 The 1st roll is the seed phrase. Remember! Remember! and Remember! Do not screenshot the seed phrase, I screenshot it for demonstration purposes only. You have to find a secure place to encrypt and store the seed phrase.
After validating your seed phrase, the wallet interface of Keplr appears.
The Cosmos address is universal, you can now transfer LikeCoin to this address (suggest to transfer a small sum to try out at the first place). You may notice that you cannot find the LikeCoin that you've transferred, but don't worry.
---
How to check out your own LIKE
Click on the choice of blockchain, you can see the "LikeCoin chain" and your balance.
Disclaimer: The instructions above are on the elementary stage, including IBC. If you would like to have a try please transfer only a small amount of LikeCoin to try out, and do not transfer all your LikeCoin to a decentralized wallet for the sake of security.
Translated from the Chinese article by LikeCoin validator guanyun:下一步的去中心化,可以用 keplr 来保存你的 LikeCoin 了