Below is the Writing NFT feature update in the past 3 months.
1) Chinese Localization
The development of Writing NFT has reached a stage. As most of our users are Chinese writers and readers, we believe that a Chinese UI can deliver a much better experience.
---
2) Custom message upon transferring NFT
User can leave a message when gifting a Writing NFT to the recipient. The message is record as a transaction memo on chain and can be stacked during further transfers, forming a "log" of that particular piece of Writing NFT.
---
3) Creator Message
Creator message is a special paragraph of each article by the author. Unlike transfer message, all the Writing NFTs under the same collection shares the same creator message, and is stored on the NFT class data on chain.
---
4) List by order
User can now view any NFT portfolio by applying different sorting algorithm, choices:
by time
by price
by owned quantity
---
5) Feature and Hide
User can organize their own portfolio by featuring or hiding NFT items. The featured NFT will be placed on top of the list, while the hidden NFT won't be displayed in public view.
---
6) Support other NFT types on LikeCoin chain
Liker Land supports other NFT types such as "NFT book" besides Writing NFT. The NFT can be displayed on Liker Land and transfer to other user's wallet, but cannot be collected directly via liker.land website.
---
7) NFT Gems
Values of Writing NFT are illustrated by gems of different colors and shapes.
---
8) Follow Creators
User can now follow a creators by providing email address. Whenever the creators publish an NFT, the followers will receive a email notification and never miss the best chance to collect.
---
9) Pay by credit card
To provide an easier way for non-crypto user to collect Writing NFT, Liker Land supports pay-by-credit card feature.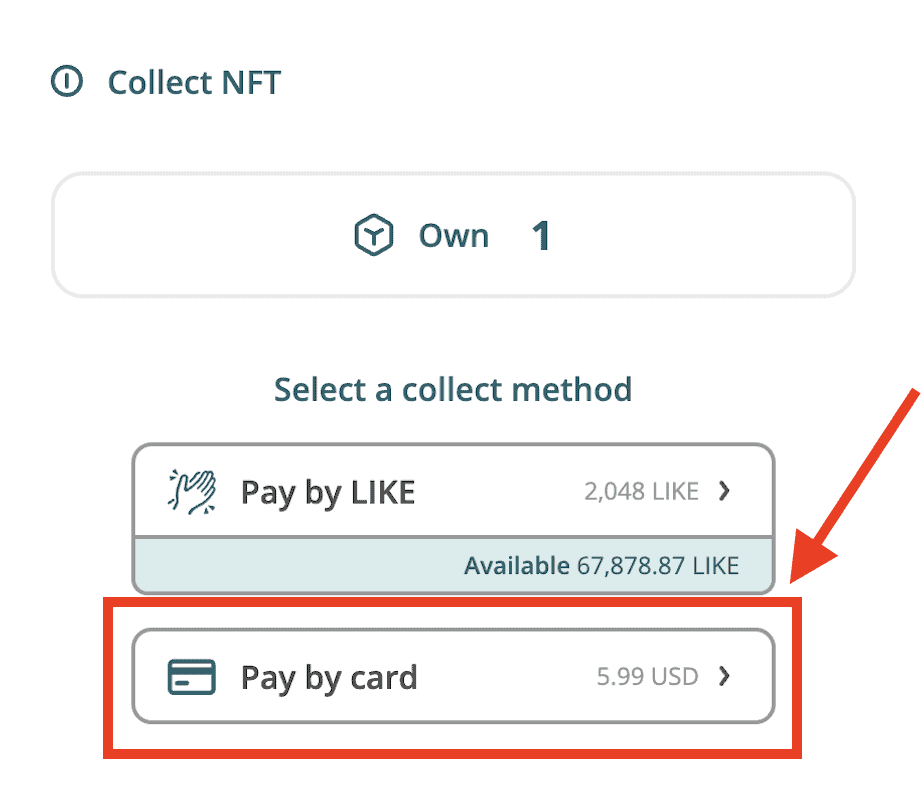 ---
10) Creator's Introduction
Yes it is something basic but not available in beta. Here it is now. Set your own introduction together with profile picture and display name so your supporters can know you better. To customize these personal information, click the menu at top right hand corner of Liker Land and choose "Settings".
---
11) Showing collector's avator
To better illustrate the relationship between creators and supporters, Liker Land display the avator of the collectors in the NFT collection page.
---
12) Enhance the NFT publishing flow
Althougth most of the development efforts in the past 3 months are put on enhancing supporter's experience, there is also a little step forward for the NFT publishing flow.
The publishing flow includes registering ISCN, uploading files to IPFS and Arweave, and minting NFTs. All steps need to be signed separately. The system has now a clearing indication for the steps.