Do you habitually include the feature image or cover photo in your articles? If not, it may be worth reconsidering, as a suitable cover image can make your work stand out in the deluge of flooding information.
Including relevant images has several benefits:
Increases click-through rates to your article
Improves the ranking of your article in image searches, enhancing exposure
Effectively illustrates concepts in your article, attracting readers to read the entire piece. A picture is worth a thousand words.
Images are more effective than text in generating "calls to action" (CTAs), improving conversion rates.
Readers are more likely to share an article with images on social media.
Images can break up the monotony for longer articles and create meaningful visual space.
At Liker Land, we are dedicated to equipping writers with diverse resources to support them in building and managing their businesses. Recognizing featured images' crucial role in articles, we have continually made it our mission to enhance our offerings in this domain. Our two most recent additions in this regard are:
AI-generated article cover images: reducing the cost for authors to search for images for their articles
3D cover image models: adding value to articles through interesting artistic expression.
---
AI Tools to Generate Feature Images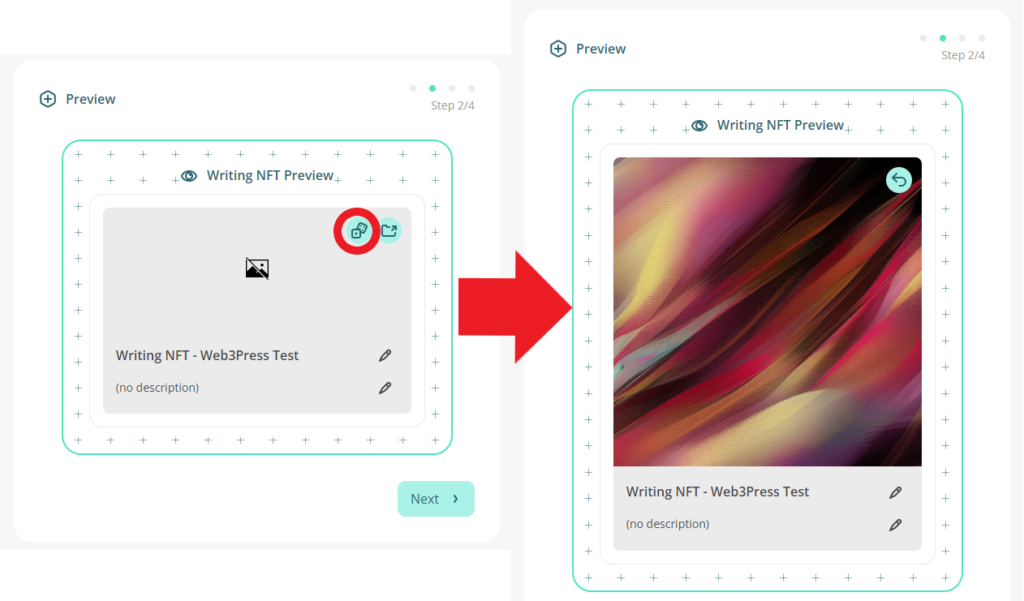 Is it possible to create article cover images using artificial intelligence? One potential benefit of this approach is the ability to rapidly generate many images, thus reducing the time and expense associated with manual image creation. However, while this represents a fascinating and promising use case, the output of AI-generated images may still require additional refinement, as they can sometimes diverge significantly from the intended content of the article and need more nuanced creativity and inspiration of the human touch.
Although AI applications are still nascent, ongoing technological advances promise to make it increasingly feasible to generate article cover images using artificial intelligence. For example, future developments could involve:
Training AI models to recognize an author's unique image style based on their previous work.
Implementing more specialized models for analyzing articles.
Limiting the output image format to enhance quality control.
Allowing users to upload similar images for AI reference to improve accuracy.
By leveraging these techniques, AI has the potential to generate article images that are even more personalized to the author's style and preferences.
As technology marches onward, Liker Land is pioneering by utilizing AI to assist authors in generating article cover images. AI has the potential to emerge as a formidable ally in the realm of creative writing in the days to come.
---
3D covers make Writing NFTs even more unique
The cover image of an article is usually just a static image, but when an article is turned into a Writing NFT, it produces a three-dimensional cover.
The advantage of using a 3D cover to express Writing NFTs is that it provides a richer experience for readers who collect Writing NFTs, making the work more valuable and unique. The presentation of the 3D effect can make the process of collecting NFTs more engaging and enhance the sense of ritual when collecting works. This visual expression can help collectors better appreciate the value and significance of owning a particular piece.
---
Tips for Selecting Images for Articles
It's a pity when a well-written article goes unnoticed because the accompanying images aren't eye-catching enough. To attract readers' attention, consider the following tips:
Utilize free image libraries: You can search for "Creative Commons" images on Google or use free image libraries such as Unsplash, Pexels, and Pixabay to add the finishing touch to your article. If you prefer a Japanese style, try PAKUTASO. You can also search for public domain images already contributed to the public for free use on the Creative Commons website.
Choose relevant images: When selecting images, ensure they match the theme to avoid confusion among readers.
Use alt text: Adding alt text to images can help with search engine optimization and increase exposure in search results.
Overlay text: Adding text overlay to images can better express the article's content.
Suitable image ratio: The importance of featured photos or OG images is emphasized when sharing articles on social media. Create images with a 1.91:1 aspect ratio to prevent distortion during social sharing.
Simplicity is key: Keep article images simple and avoid using too many graphics or colors, as they may distract readers' attention from the text. Consistency in design is also essential for maintaining a cohesive look and feel for your brand.