💰Launch of LikeCoin Airdrop
The long-awaited 50 million LikeCoin Airdrop is ready for claiming! Eligible ATOM/OSMO holders, delegators, liquidity providers, and Civic Likers can claim the airdrop by completing four required tasks:
These tasks are easy and we have prepared some tips to walk you through. Welcome to inquire at LikeCoin Discord Channel #airdrop.
For all successful claimers, please also consider joining Civic Likers to support decentralized publishing and to reward the creators.
---
👍Civil Likers Web3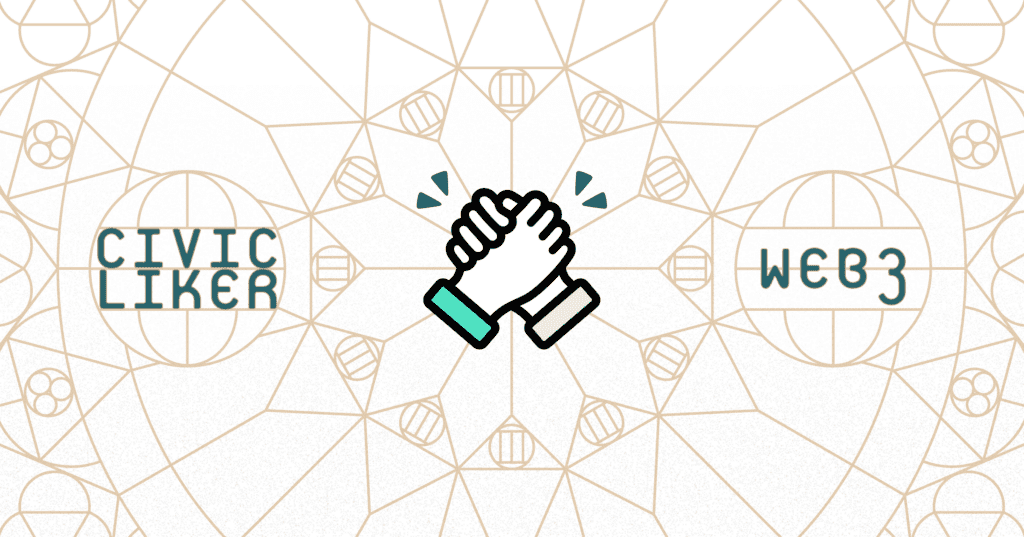 Civil Likers Web3 is now launched! You can become a Civic Liker by staking at least 5,000 LikeCoin to the "Civic Liker"' node with a Liker ID tied to the staking wallet address. The node takes 100% of the stake reward and you may distribute the reward to the creators you "likes" via the LikeCoin button.
Welcoming Event with 100,000 LikeCoin Prize
Starting from today to 7 March 11:59 (GMT+8), each new Civic Liker Web3 can share up to 100,000 LIKE prize, and a Civic Liker Web3 POAP badge, which can be used to obtain other NFT gifts. For more details, please refer to the Civic Liker Web3 Campaign.
How to buy LikeCoin
Planning to be a Civic Liker Web3 but not having enough LikeCoin? You can trade through various centralized or decentralized exchanges, including Osmosis Liquid, etc. For details, please refer to the trading guide. LikeCoin Validators BusinessAsMission and Code Peasant also provide over-the-counter trading services in HKD and TWD.
Civil Likers Web3 Report
User @baoshin created a Civic Liker Web3 Report which listed the number of stakes and stake distribution of the Civic Liker nodes. The Civic Like node even went active before the official launch date. Thank you for your support. The Civic Liker node is now open for delegation, do take part in it!
---
📚DePub Application
depub.SPACE update
Added #hashtag support and portfolio page. The user guide is ready in LikeCoin General Guide for your reference. The feedback channel #depub is available on Discord.
🛠LikeCoin chain Upgrade
Fotan Upgrade
LikeCoin chain version fotan-1.2 is launched with the same content as rc-2. The major update includes performance optimization and support for automatic Cosmosvisor upgrades by default, making it easier for Validators to upgrade in the future.
Dual address prefix
Oursky and Liker Land teams are working on support for dual-prefix based on Comos SDK v0.44, that is, an address that supports the "like" prefix and is compatible with the existing address format of the cosmos prefix.
🤖LikeCoin in Cosmos
LikeCoin is operating validator nodes named "LikeCoin by Liker Land" on both Osmosis and Desmos chains. 100% of the node revenue will be used for the LikeCoin ecosystem, including:
the operating expenses of relayer, a bridge connecting LikeCoin and the other two chains;
10% commission income which will be used to purchase and delegate LikeCoin
After considering the workload, LikeCoin will no longer maintain the Cosmos Hub validator node, please redelegate your ATOM to other node. Thank you for your support!
---
🗳LikeCoin DAO News
Proposal 34 — Move community pool into public node
Proposed on 7 February but failed to raise a deposit and could not enter the voting period. The deposit submitted had been allocated to the community pool
Proposal 35 — Community Pool Spend February 2022
Requested a funding of 1.8 million $LIKE from the community pool to creators fund in the next 3 months
Passed on 15 February
Proposal 36 — Signalling proposal: endorse @ckxpress to form Tech Subdao
Led by Kin, the Tech Subdao will be responsible for identifying the technical needs of LikeCoin, including the protocol, blockchain, tools and DApps, together with sourcing developers who are willing to build on top of LikeCoin
Proposed on 17 February and passed
Proposal 37 — Community pool spend proposal: Pool incentives on Osmosis
Proposed to allocate 15,000,000 LIKE from the LikeCoin community pool for ATOM/LIKE and LIKE/OSMO pools on Osmosis to attract new LikeCoin token holders
Proposed on 17 February and passed
Proposal 38 — Signalling proposal: endorse a marketing subdao
Proposed to endorse Phoebe#4357 (Liker land team) and Cheung To (@udomaincheungto, LikeCoin early supporter, Youtuber, UDomain founder) as the members of the marketing subdao to help identify marketing needs of LikeCoin and drive marketing decisions
Proposed on 21 February, still voting
LikeCoin Validator Report
User @baoshin developed a LikeCoin Validator Report that includes validators' voting rate, voting options in every proposal, stake quantity of validators, etc. A great tool for analyzing LikeCoin governance status.
---
🤝Partnerships
Numbers Protocol
With the same vision on the digital content world, Number Protocol announced the partnership with LikeCoin, and will release a new application that allows photos generated with Capture App to be registered to ISCN registry directly.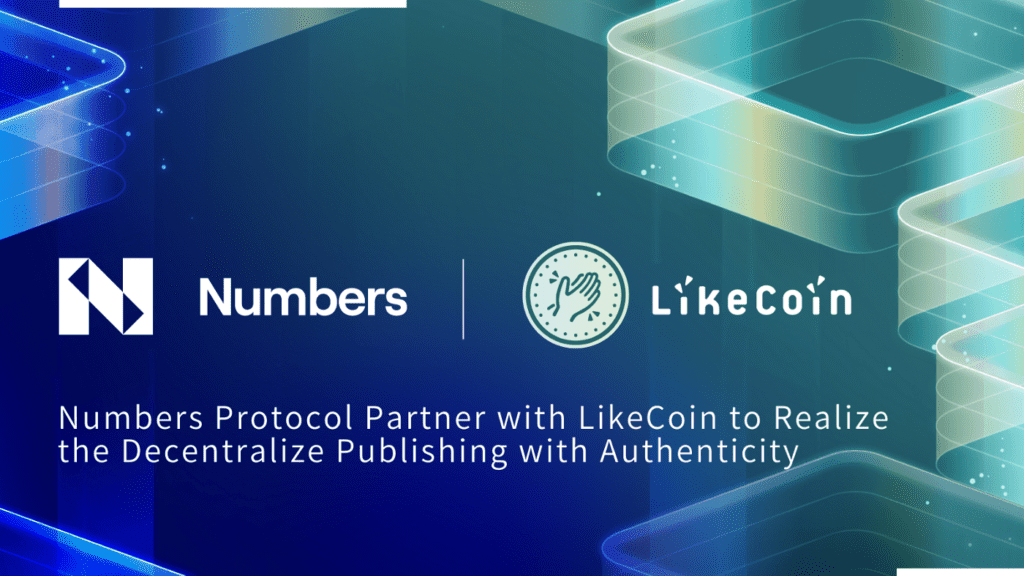 Starname
Starname and LikeCoing release *like *starname community badge. Users only need to register with a Gmail account and receive the free badge for easier sharing of crypto information to receive LikeCoin.
Starling Labs
Starling Labs comes from media-tech communities like The New York Times, Adobe, and more, dedicated to photojournalism projects on Web3. They are exploring how to integrate the ISCN registration process based on their work.
---
Follow LikeCoin
LikeCoin decentralize publishing. Own your content forever.